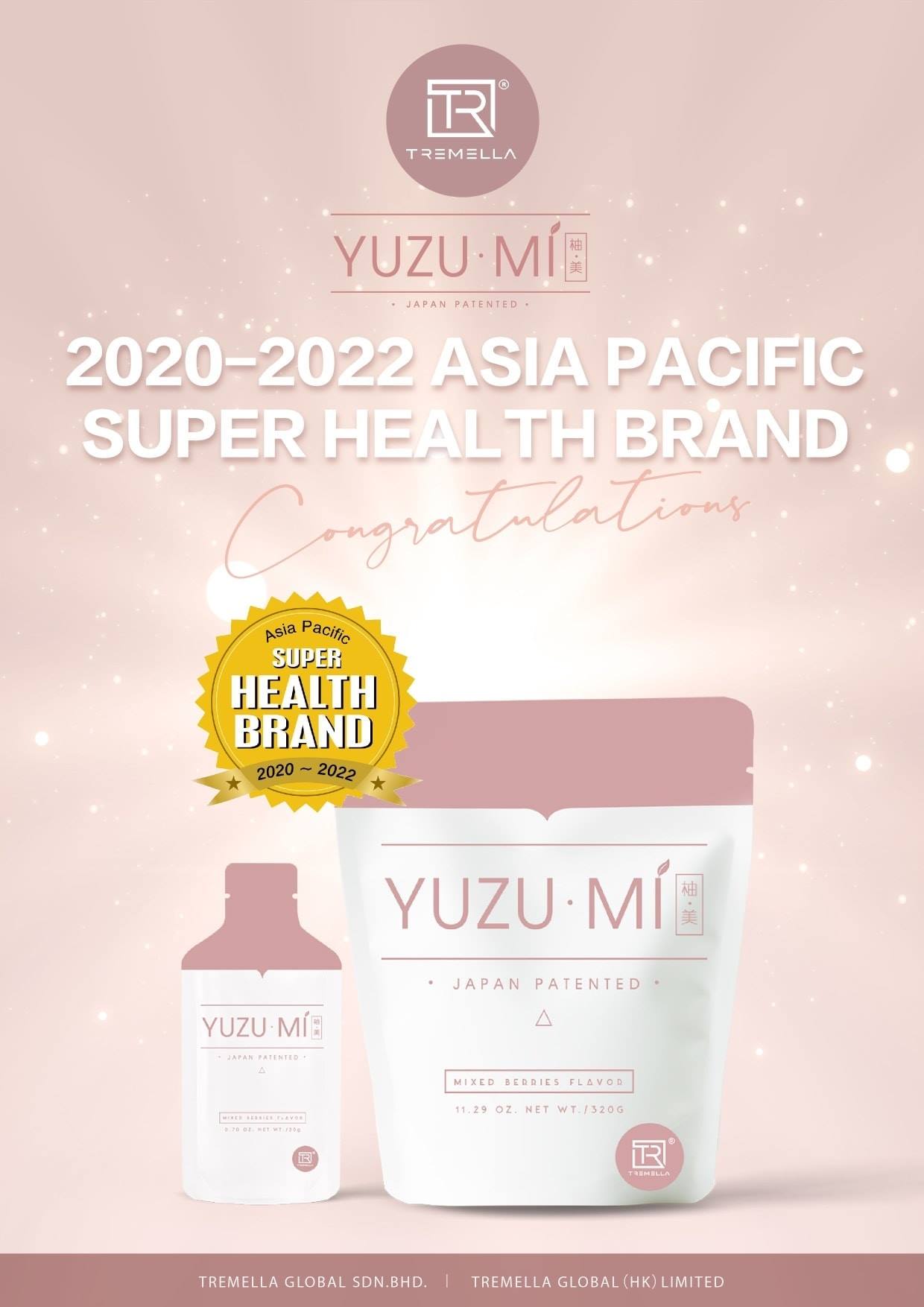 We are excited to announce this outstanding recognition, TREMELLA had obtained Asia Pacific Super Health Brand 2020-2022 Award. To win this award, the winning brand needs to be a healthy concept for consumers to create a healthy life and improve their living standards. At the same time, the products need to be a recognized company that possesses high quality, safe-use condition, and excellent features. To make sure our customer ease on consuming Tremella product, all the products will go through safety quality certification to prove that there are no heavy metal, microbial, pollutants, synthetic hormone, and preservatives/chemical.
Besides, the winning brand is required to show remarkable performances in multiple aspects such as brand establishment, operation and management, enterprise restructuring and R&D, with innovative development strategy and a sense of brand building, yet have a strong base of innovative technologies and R&D capabilities to run a powerful production, meeting regulations and policies stated by the government and related agencies.
This achievement cannot be accomplished without the continued support and trust from our customers! We will make unremitting efforts to adhere to our mission, develop more health and nutrition food products and supplements with the most natural formula for the comprehensive health care to our customers.
WHAT IS A SUPERBRAND?
"A Superbrand offers consumers significant emotional and/or physical advantages over it's competitors which (consciously or sub-consciously) consumers want, recognise, and are willing to pay a premium for."